What distance will you choose?
50 MILES 100 MILES 250 MILES
Get your hack on this year and join MyHackathon - the sponsored hack challenge for horse lovers across the UK. It's your sponsored hack so choose the distance that is best for you and your horse. Whatever distance you decide on you can be sure that the money you raise will make a massive difference to working equines around the world. Join MyHackathon and get:
Free sign up
Materials to download, including mile tracker and social media badges
A Brooke t-shirt when you have raised your first £30.00
A Facebook group to join and share your news and progress
All we ask is that you aim high with your fundraising and help us reach as many working horses, donkeys and mules around the world as possible.

Get started in 4 easy steps
1
Sign up for the challenge, choose your distance and set up your fundraising page in one simple step.
2
Invite your horsey friends and family to take on the challenge with you.
3
Share your page on social media, by text or via email and ask all of your friends and family to sponsor you.
4
Join us on Facebook
and connect with other challengers. Share tips, stories and support each other.
Take a look at our MyHackathon supporters!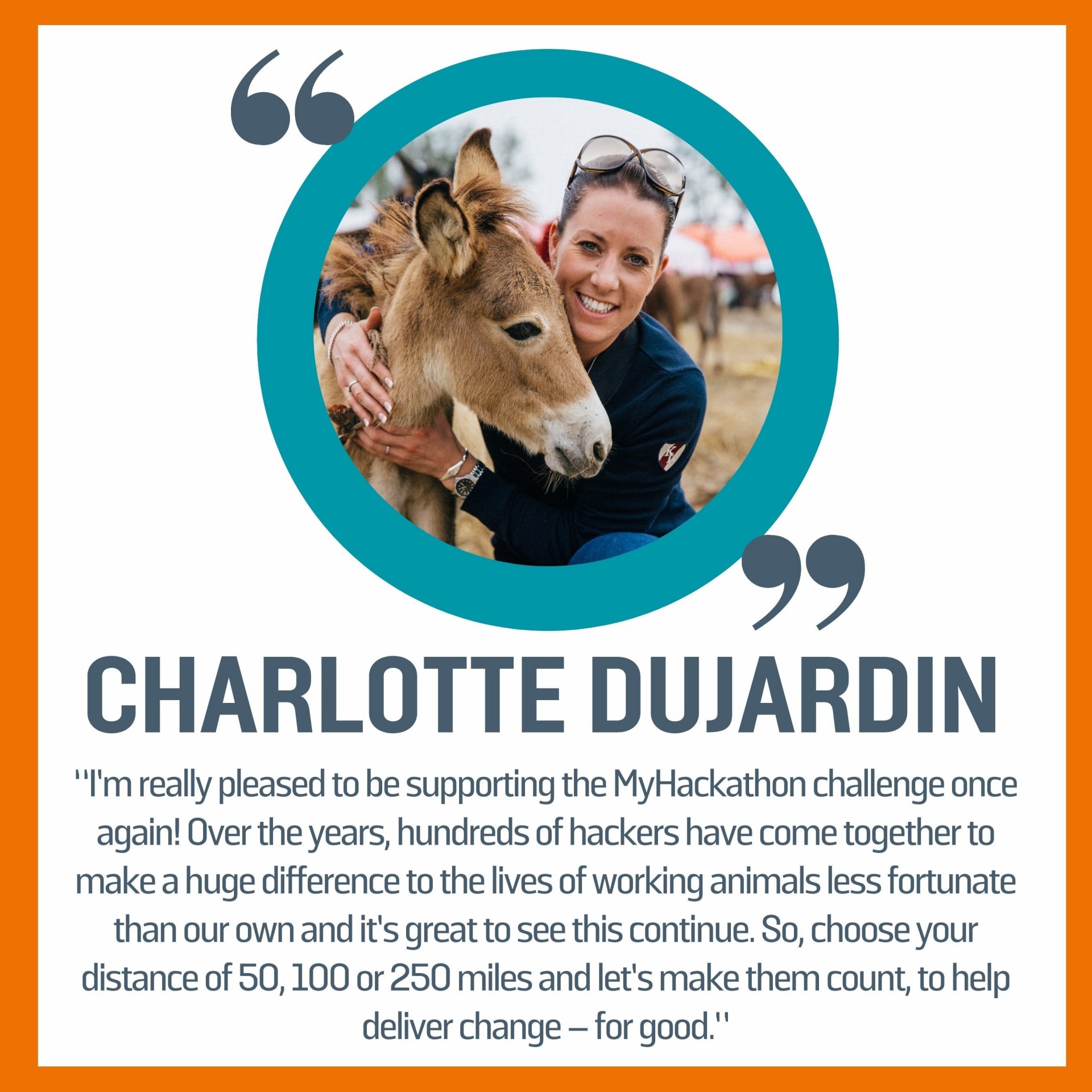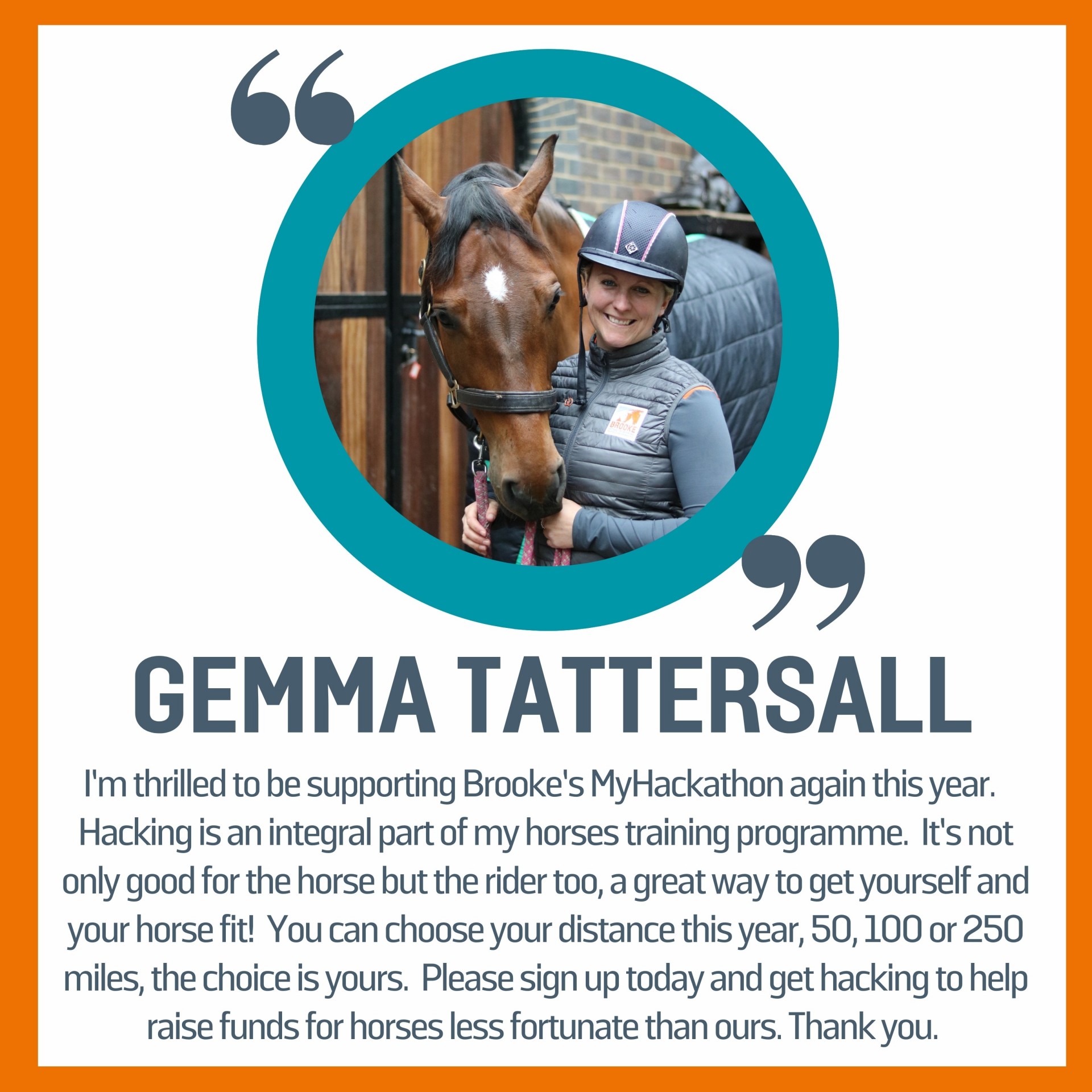 How your donations will make a difference
Brooke is an international animal welfare charity dedicated to relieving the suffering of working horses, donkeys and mules. For millions of people worldwide, working equines are the backbone of the community. Sadly, many of these animals suffer from exhaustion, dehydration and malnutrition as a result of excessive workloads and limited animal health services. We work with owners, communities, governments and international organisations to reduce suffering and make lasting improvements to animal welfare.
Together, we are making a difference

Completed your challenge?