T-shirts, HOTM, and Thank yous!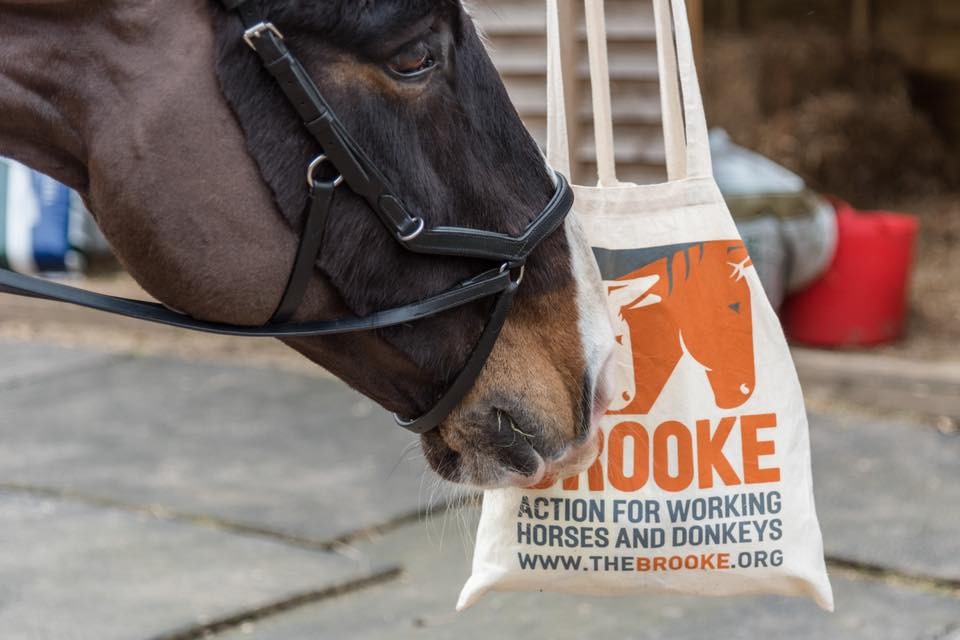 We are so thrilled to have you as part of MyHackathon and we know that you will aim to the skies with your fundraising. As a token of our appreciations we have some special ways of saying thank you.
Get a Brooke T-shirt
When you have raised your first £30 you can request a Brooke t-shirt if you think it will help boost your future fundraising! We can only send one t-shirt per fundraiser*
Be our Hacker of the month!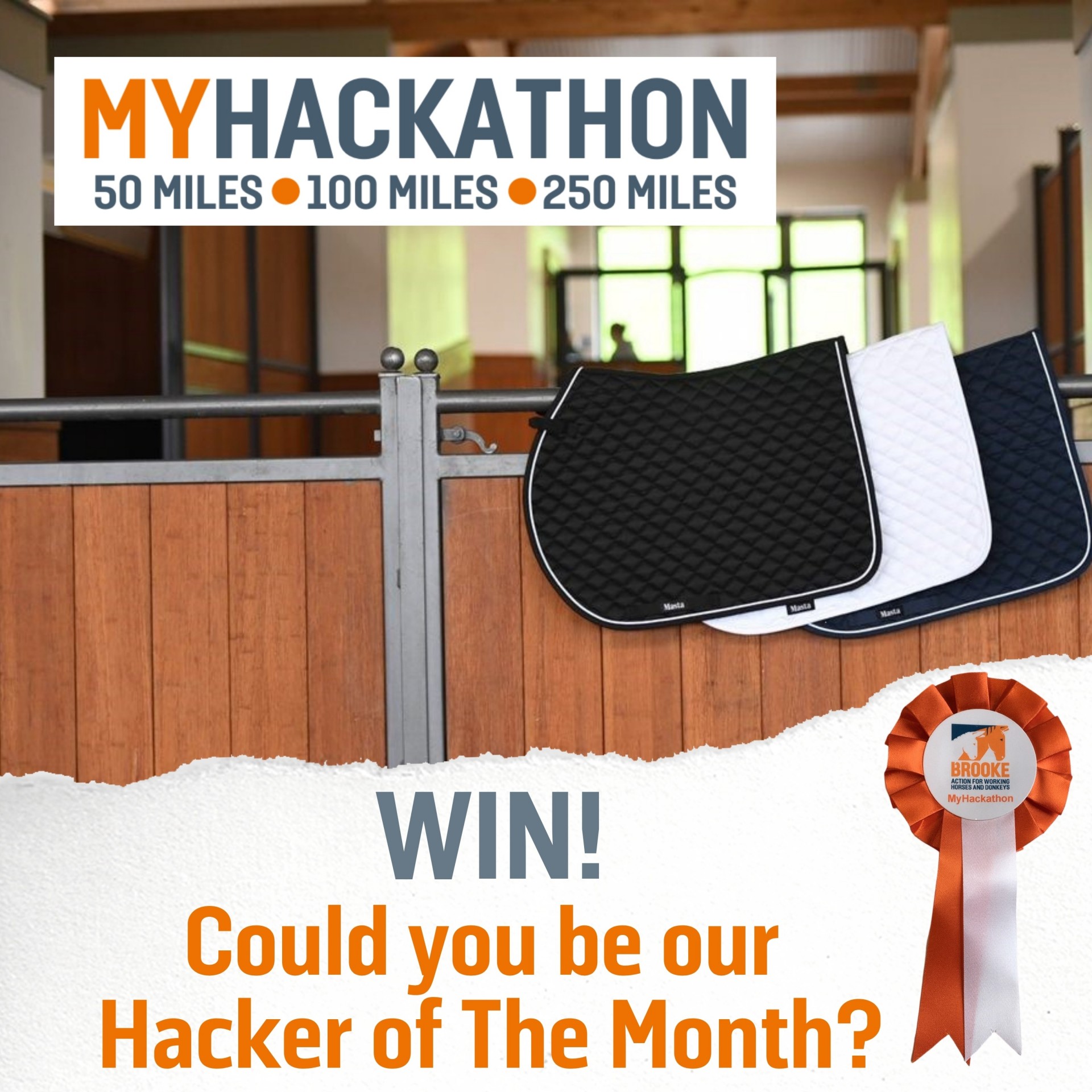 As part of our #MyHackathon campaign each month from April until September we'll be choosing a Hacker of the Month.
All you have to do to take part is upload a picture from one of your MyHackathon hacks onto Facebook, Instagram or Twitter making sure to use the #MyHackathon hashtag and tag Brooke's account into the post.
Winners will receive a prize of a saddle pad kindly donated by Harry Hall.
Full terms and conditions can be found on this page.
April Hacker of The Month - Eden and Lego
May Hacker of The Month - Kirsty and Barbie
June Hacker of The Month - Rachel and Dougal
Earn a thank you Gift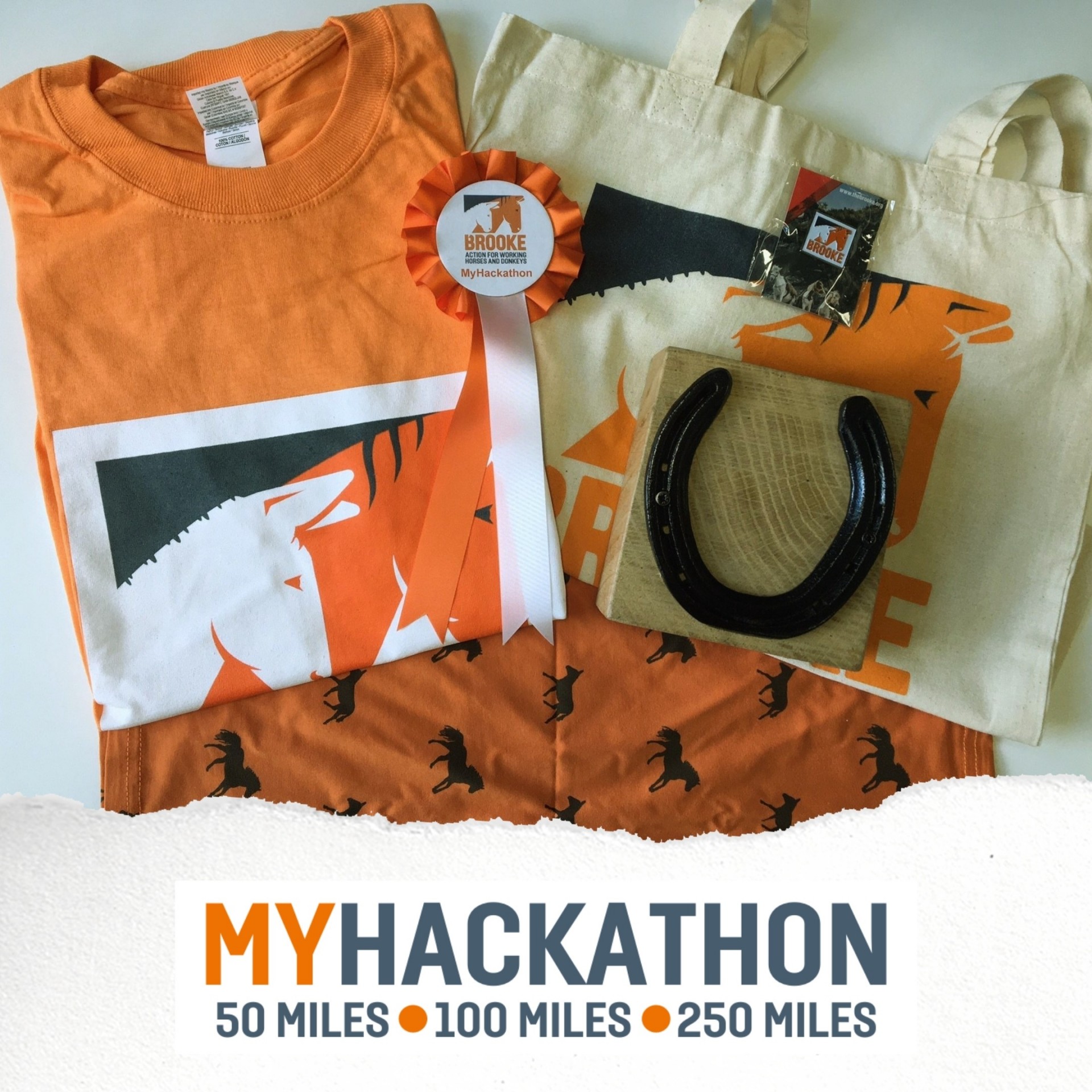 When you have completed your challenge and finished your fundraising you could receive a thank you gift.
Raise £100 and you will receive a certificate and a rosette to mark your achievement
Raise £500 and you will receive the above and a neck warmer and pin badge
Raise £1,000 or over and you will receive the above and Brooke Tote bag and a special crafted gift**
Our amazing horseshoe crafts on oak plinths have been crafted and donated by Brooke supporter Catherine. Please take a look at her other beautiful craft creations on her Instagram page #creationsbycatherine.
* Please note: t-shirts are subject to availability and during these uncertain times there may be substantial delays on us being able to post materials to you. We hope to have your patience and understanding during this time.
** We have 8 wonderful hand crafted horse shoe plinths to award to our highest fundraisers who reach £1,000. When these are gone another crafted gift will be awarded